Daily training room hours are posted outside of the Office and subject to change. All athletic training services for the district are provided by Susquehanna Health. If any questions arise about the policies in place please email, Kaitlin Bottorf.
Staff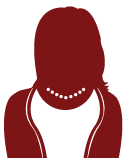 Kaitlin Bottorf
Certified Athletic, LAT, ATC
(570) 323-9439 ext. 1221
Athletic Physical and Re-certification Forms
Coming Soon.
PIAA Wrestling Skin Form
If a participant is suspected by the referee or Coach of having a communicable skin disease or any other condition that makes participation appear inadvisable, the Coach shall provide current written documentation as defined by the PIAA, from a licensed physician of medicine or osteopathic medicine (MD or DO) stating that the suspected disease or condition is not communicable and that the athlete's participation would not be harmful to any opponent. This document shall be furnished at the weigh-in for the dual meet or tournament. *Covering a communicable condition shall not be considered acceptable and does not make the wrestler eligible to participate.
Medical Release Form for Wrestlers with Skin Lesion(s)
Athletic Injury Insurance Form
Coming Soon.
Training Resources