Our school counselor provides individual and group counseling services for students with particular needs. The counselor will:
Assist students to achieve their optimum growth.
Enable students to draw the greatest benefit from the offerings of the instructional program.
Aid students in identifying options and making choices in career and academic educational planning.
Help students learn to make their own decisions and solve problems peacefully and independently.
The school counselor will monitor academic progress, as well as provide support systems for those with personal problems that may affect school performance. Individual counseling is essential for each young person in order to plan intelligently to meet the problems of an increasingly complex society. An appointment may be made with the school counselor by calling the middle school office.
Our school counselor is also responsible for coordinating all special education cases and referrals; administering annual standardized testing; acting as liaison between parent/guardian(s), teachers, and students; and assisting the principal in student scheduling.
If a student is suspected of having a learning, speech, or emotional problem, or if the child is thought to qualify for the Gifted Program, permission for an evaluation is issued to the parent/guardian(s). Parent/Guardian(s) may also request an evaluation. A Multi-Disciplinary Evaluation (MDE) Team, which includes parent/guardian(s) and school personnel, completes an evaluation to determine if the child needs specially designed instruction. If so, an Individualized Education Plan (IEP) is developed and written. Additional information on special programs is available from the school counselor.
Counseling Staff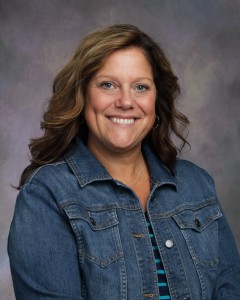 Mrs. Kathryn Preisch – School Counselor
Phone:  (570) 323-9439 ext. 1203     FAX:  (570) 322-3952