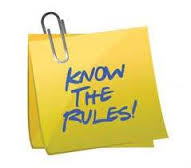 In order to utilize school bus transportation, the following criteria and regulations apply:
The child/children must be eligible for bus transportation. According to our school policy, transportation is only provided for students living more than the legal limits established by the state or where walking constitutes a hazard to the safety of the student, as certified by the Department of Transportation.

 The student's residence to school must be at least 1.5 miles for grades K-6 or 2 miles for grades 7-12 or be located on "PennDOT" designated hazardous roads

.
The bus assignment is for every day of the week, every week of the school year. Requests will not be honored for partial weeks or every other week.

Bus assignments are determined by the student's primary address and students will be transported to/from this location.

Requests for transportation to/from an alternate address requires approval by the Transportation Office and must meet the following criteria

:

An open seat must exist on the alternate bus and a new stop is not required.

The alternate address must be located within the school boundaries and at an address which meets eligibility for busing.

It is understood that if a new child/children is enrolled who lives along the bus run and requires a seat on a full bus, your child will be removed and placed back on his/her original bus to your residence. Parents will be given at least three days' notice.
Choose one of the following options to register your child for transportation: please complete all sections on the form.
A. Download and print form: Transportation-Registration_MASTER-Updated-2019.pdf. The completed form may be mailed, dropped off, or faxed to the District Service Center.
B. On-line submission: Complete the Transportation Registration Submission Form 2019-2020
C.  Blank Transportation Registration Forms are also available at the District Service Center, 1605 Four Mile Dr. Williamsport, PA 17701
For questions, please contact:
Christine Prohidney, Transportation Services Secretary
1605 Four Mile Drive Williamsport, PA  17701
Phone:  (570) 326-6508 Ext. 1009
Fax:  (570) 326-0770