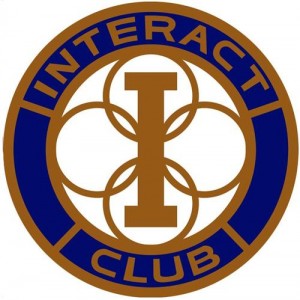 Interact is an international organization of service that fosters leadership and responsible citizenship, and promotes international understanding and peace. Interact is a club for youth ages 12-18 who want to connect with others in their community or school. Interact club members have fun while carrying out service projects and learning about the world. Interact clubs are sponsored by Rotary Clubs and Interact clubs organize at least two service projects a year: one that benefits their community and one that encourages international understanding. Learn more about Interact.
Why Join? 
Interact goes beyond the boundaries that define a club– it is a support system and source of inspiration for a diverse group of people from all across the world. It serves as a flame, igniting the passion for service among teenagers as they grow alongside those that they are able to call their family.
If you're interested in Interact, contact your local Rotary club to find an Interact club in your area. Learn more about joining and starting an Interact club.
Follow Interact on Facebook and visit Interact's YouTube channel to see what Interact clubs are doing around the world.